The volumes at Southeastern U.S. ports are growing dramatically. If your company is among the many moving goods into and out of Charleston, Savannah and Norfolk, you need to make sure you have the dray carriers and other supporting infrastructure you need.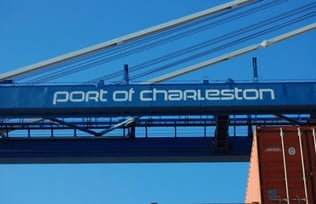 According to the American Journal of Transportation, "Georgia Ports Authority and the Port of Virginia each moved the most cargo they have ever handled in May. The two ports posted more than 10 percent year-over-year volume growth for the month. South Carolina Ports Authority, which includes Charleston, had its best ever month in March and overall volume from last July through May is up 9.4 percent compared to the previous July to May period."
With this increased activity at the ports comes the threat of limited port resources (e.g., chassis) that can slow down your supply chain. Drayage carriers, like SalSon Logistics, can help in a couple of ways:
Chassis Availability

– More containers at Southeastern ports means reduced chassis availability, leaving you to navigate the unpredictable world of chassis pools. With a chassis fleet of over 1,200, SalSon can help you avoid this and ensure that you have the chassis you need, when you need them. And, these aren't beat up old chassis we're talking about. SalSon invests about $8,000 more per chassis than standard port chassis, making SalSon chassis

the most advanced on the road

. Additionally,

SalSon chassis expand

from 20' to 40' or from 40' to 45', allowing one chassis to handle multiple container sizes.

Match-back programs

– Higher container volumes bring port congestion. One way to fight that, and save a bundle in the process, is match-back programs that link importers and exporters. SalSon has strong relationships with exporters at many inland locations and can fill empty containers for the dray back to port. This results in a more economical move for both importer and exporter and also reduces port congestion by using one truck for the inbound and outbound moves.
Activity at these ports is only expected to increase. Are your dray carriers ready?