Gap Inc. has named SalSon its Supplier of the Year – not just for logistics, but across Gap's global supplier base. This award recognizes service excellence, and particularly SalSon's efforts to establish a large-scale transload operation in Los Angeles to address major container delays during the West Coast port crisis.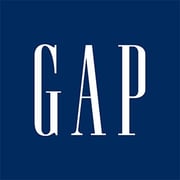 SalSon's relationship with Gap has grown from select linehaul runs to a large-scale, integrated solution for drayage, transloading, linehaul and direct store delivery. As part of its services, SalSon picks up inbound freight – air and ocean – and brings it back to its 1-million-square-foot warehouse/transload campus in Newark, NJ. This allows Gap's transportation team to delay decision on inventory allocation for as long as possible and direct products to where they are most needed.
Gap's Executive Vice President of Global Supply Chain, Sonia Syngal, praised SalSon's efforts: "SalSon's ability to respond quickly with a service-oriented approach has shown a commitment to consistent quality of service. Throughout 2014, SalSon went above and beyond."
SalSon is honored to receive this award and looks forward to continuing to go above and beyond for Gap.