SalSon Logistics is pleased to announce that Dawn Cahoon has joined the SalSon team as Terminal Manager for Norfolk.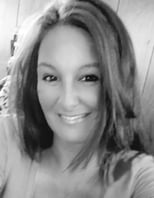 Dawn comes to us from Dunvant Sealand Logistics, where she was terminal manager for over 10 years with a proven track record of success. She was also transportation coordinator at one of Norfolk's largest grain transloading facilities, Arreff Terminals, so SalSon customers will benefit from Dawn's many years of logistics experience.
Dawn will focus on providing superb drayage services in Norfolk, driver recruitment, and overall terminal growth as SalSon continues to expand services at major East Coast ports.
Dawn will report to Eric Nowak, SalSon's Director of Terminal Operations. To reach SalSon/Norfolk, call 757-337-2478.