Stephen English has joined SalSon as Distribution Center Manager for its 250,000-square-foot Newark warehouse near the port. SalSon's 55-acre, multi-location campus includes container yards and a total of about 1 million square feet of warehouse space within a mile of Port Newark.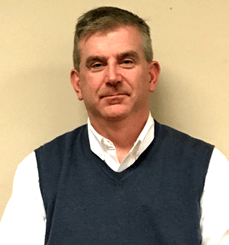 Stephen comes to SalSon with over 25 years of warehousing and logistics experience. He was most recently with HiTouch Business Services, where he started as a warehouse manager and rose to become Northeast Regional Operations Manager. In that role, he managed operations for 22 company branches.
Stephen will manage and oversee all day-to-day operations of SalSon's Class-A warehouse at 481 Doremus Avenue – a food-grade, bonded facility that is an approved foreign trade zone. The warehouse is licensed to store liquor. As part of his duties, Stephen will identify and maximize opportunities to drive operational efficiency and will monitor meterics closely to drive continuous improvement.