GAP Inc. recently opened huge new stores in the heart of Times Square in New York City. The retailer capitalized on SalSon's metro store delivery expertise to ensure shelves were fully stocked for opening day.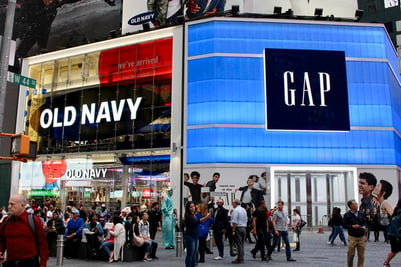 It took 35 trucks to stock just the Old Navy store and all deliveries were made by SalSon drivers during overnight hours.
GAP's senior manager for transportation, wrote a note to thank the SalSon team:
"Great work on the initial delivery for Times Square. I received a lot of praise from the store team for your great execution."
The stores are three times the size of regular GAP/Old Navy stores and will be among the retailer's highest volume stores in the world. If you're around Times Square, visit the new stores any time during daily store hours of 8 am to 2 am.
You might even spot a SalSon truck when you're there. GAP uses SalSon for ongoing direct store delivery, using SalSon's round-the-clock service. Deliveries to the Times Square stores are done twice a day, seven days a week.