The issue of chassis availability is really heating up as the Port of NY & NJ gears up for the arrival of mega-ships to 3 of the port's 4 main terminals later this month. In fact, SalSon's CEO Anthony Berritto (pictured here) was quoted in a recent Journal of Commerce article on the subject.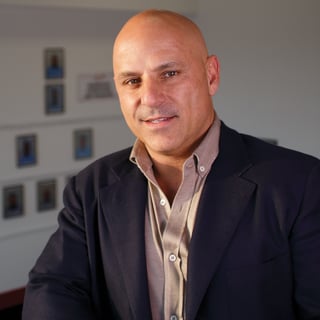 At issue is the lack of a port-wide "gray" pool for chassis rental. Shippers strike deals with different chassis leasing companies, creating a big mess for truckers, who might have to swap out chassis between pick-ups at different locations.
This sucks time, efficiency and profit from their operations – and makes it more difficult to provide timely service to the importers they serve.
SalSon anticipated chassis availability problems and, many years ago, began investing in its own chassis fleet, which now numbers 1,275. All SalSon chassis expand from either 20' to 40' or from 40' to 45', so SalSon drivers can go to the port with one size container and return with another without a trip back to the terminal.
Commenting in the JOC article, Anthony Berritto said:
"We know that when the big vessels come in we are going to have a shorter period of time to pick containers and have to store them back in our location. The BCOs (beneficial cargo owners) are going to wind up having less frequent vessels coming in and a lot more containers on them."
More containers in a concentrated time period requires a higher volume and velocity of port pick-ups. This need for speed will be difficult to satisfy for carriers that must rely on renting chassis at the port. To minimize risk, importers should carefully evaluate whether their dray providers are ready to handle the increased capacity required as more mega-ships make their way into Newark Harbor.