Banks extend hours on Thursday nights and on Saturday mornings to make it easier for working people to do their banking. And guess what? Customers appreciate it and lines are usually out the door. To assist the import community in moving containers quickly off port, Global Container Terminal in Bayonne instituted Sunday Open Gate hours. But according to port officials, activity on Sundays has been limited.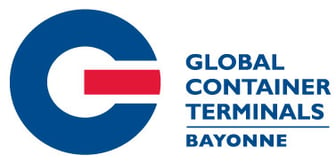 According to Kevin Price, Vice President Operations, GCT Bayonne, "We have offered Sunday gates with fair regularity, but its popularity is moderate due to a fragmented supply chain with limited hours on the weekend to receive and process containers."
It's possible that increased efficiency at GCT Bayonne has lessened the need for the added hours.
"The Bayonne terminal appointment system, effective for weekday appointments from 0600-1100, has enjoyed a high subscription rate from the drayage community," says Price. "That has resulted in a 41% improvement in in-terminal truck turn times as well as improvements on our non-appointment turn times."
Even with the recent productivity gains at GCT, we find it odd that more importers don't take advantage of Sunday moves. With less commuter traffic on the roads, Sunday gates provide the drayage community with faster in-terminal turn times and abundant appointment availability.
For drayage services, SalSon operates 7 days a week. We capitalize on Sunday hours at GCT to move about 50 containers, on average. These moves are faster and more efficient for SalSon, and they allow our customers to get products to market faster.
Do your current dray partners offer Sunday container delivery and pick-up at the port?
If not, why slow down your supply chain – and your cash cycle? Work with carriers who can pick up and process your containers at any time, including Sundays.